The Renault Trafic E-TECH is an electric van with 300 km of autonomy
The Renault Trafic E-TECH is an electric van with 300 km of autonomy
Renault released an electric version of their medium van, the Trafic, following the release of the Kangoo and Master. Orders for this model, which gets the well-known suffix E-TECH to distinguish it from the diamond company's electric cars, will be accepted starting in October of next year, with delivery starting in November.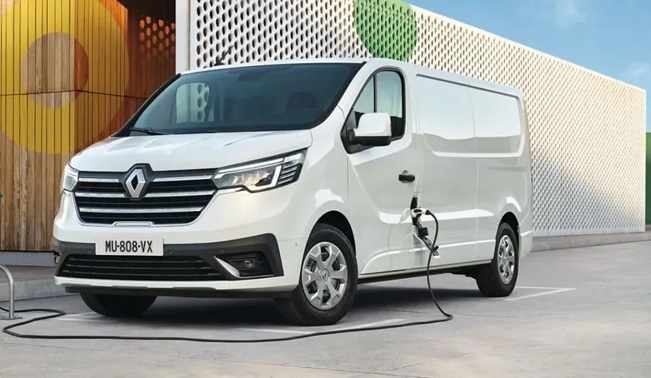 The new Trafic E-TECH will compete in an ever-narrower market as a contender to the Stellantis/Toyota quintuplets (Citron -Jumpy, FIAT E-Scudo, Opel Vivaro-e, Peugeot e-Expert, and Toyota Proace Electric). More aggressive; Despite this, sales of electric vans in Europe rose by 74% between January and May, outpacing those of gasoline-powered vans.
Renault used the same formula that we previously saw in the Kangoo and Master, pairing an engine with 122 HP (90 kW) and 245 Nm of torque with a battery pack with a capacity of 52 kWh, allowing for a WLTP-approved range of 297 km. Additionally, a driving mode designed for urban areas will be available, limiting the peak speed to 90 km/h and extending the range to 322 km WLTP.
Three charging formats are available:
up to 7 kW for a single phase,
up to 22 kW for three-phase,
up to 50 kW for direct current
The cargo space of the Trafic E-TECH ranges from 5.8 to 8.9 cubic meters, and it will be available in two lengths (5,080 and 5,480 millimeters) and two heights (1,967 and 2,498 millimeters). It will be able to pull 750 kg.
Renault will completely renew its range of electric vans in 2024-2026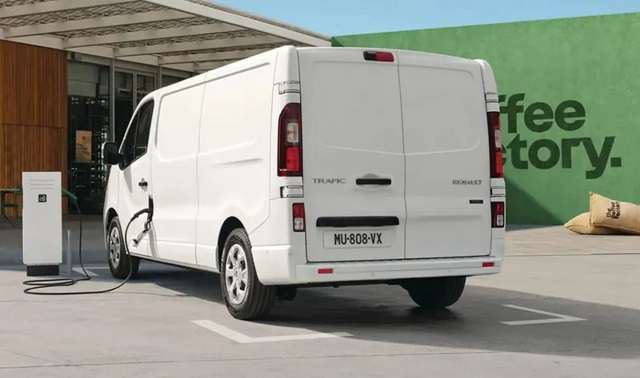 Its manufacturing will take place at the Sandouville factory in France. It will be a Cléon engine and charging system. Renault has previously introduced 100% electric versions of three of its four vans with the introduction of the Trafic E-TECH. The little Express, which was derived from the discarded Dacia Dokker, will now only be offered with internal combustion engines.
That will change in 2025 when Renault unveils the new Express, based on the 4EVer electric SUV that was inspired by the traditional 4L. As a result, it will be a retro-style van intended for urban use. It will use the Alliance's low-cost CMF-B EV platform and become the least expensive electric commercial vehicle from the company.
The Kangoo and Trafic will be replaced by the new FlexEVan, a software-defined electric van, in 2026, while the Master will get a new generation in 2024. This platform will likely be an extension of the CMF-EV of the Mégane and Scénic. According to rumors, it will also have a vintage look and reclaim the name Estafette.
Related Post