Tesla will use its huge unit profit margin to start a price war
Tesla will use its huge unit profit margin to start a price war
We have recently seen how the electric car sector has gone from 2022, where we only saw price increases to 2023 which began with a declaration of war by Tesla, which has aggressively lowered its rates.
This factor is possible thanks to the enormous profit margin that Tesla managed to accumulate in recent years, and that places it in a privileged position for this new battle.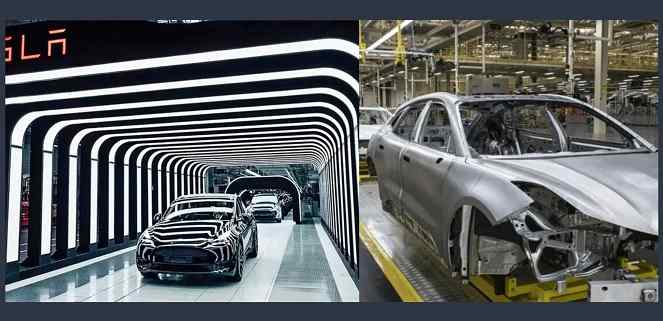 According to Reuters data, in the last quarter of 2022, Tesla has achieved a net profit per vehicle sold of $15,653, which is more than double that of its closest rival, Volkswagen, four times that of Toyota, and five times that of Toyota. Ford.
Only one manufacturer keeps up with it, and it is BYD. A brand that has opted, like the Americans, for its production of the largest possible number of components, and that achieves a net profit of $14,921 per unit sold.
But BYD faces a scenario where its deliveries depend almost entirely on China, a market that on January 1 terminated aid for electric cars, so deliveries could be affected this year.
The victims of this Tesla pricing policy are the new startups during an expansion phase and with large costs in R&D and commercial growth, which see how their usual bad figures from the first few years may worsen if Tesla starts a rate war.
For example, Xpeng Motors, in the last quarter of 2022 indicated that had a net loss of $11,735 per unit sold before its recent announcement to cut prices for its vehicles in response to Tesla's move, which has cut some prices by up to 13%.
Overproduction, the bomb that awaits the laggards
According to Reuters, one of the main problems with falling behind now in terms of sales is that brands with less profit and volume can be out of the market in a few years.
By 2026, the demand for electric cars in markets such as the United States and Canada will reach a level of 2.8 million units per year.
But North American EV factories will be able to assemble more than 4.5 million vehicles per year. Something that will mean that there will be much more production than demand, and where only the strongest will survive.
A situation that is summarized by Bill Russo, from the Chinese consultancy Automobility: "Tesla has opted for the nuclear option to remove the weakest groups and those with the lowest margin in China from the game board.
Something that will result in a big cake, fewer portions, more to eat for those who remain."
Related Post