Tesla will significantly reduce supercharger prices in early 2023
Tesla will significantly reduce supercharger prices in early 2023
The fees for drawing electricity at Tesla's "Supercharger" fast charging stations have changed again and again in the last year. At the end of 2022, the value was up to 70 cents per kilowatt hour (kWh), a very high value compared to before.
In the new year, Tesla continues to make price changes, but users can look forward to a significant drop in electricity costs this time.
As Tesla mag reports, an average price of 52 cents per kWh has recently been applied to superchargers in Germany during the main time from 4 p.m. to 8 p.m.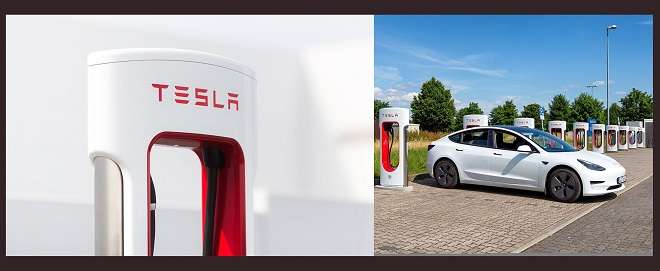 Off-peak, Tesla now only charges 47 cents. Electric cars from other brands can now also dock on some superchargers.
They are usually charged 64 or 71 cents. With a subscription to the US company that costs EUR 12.99 per month, you always pay 47 cents during off-peak hours and 52 cents during peak hours.
With the price reduction at the beginning of the year, Tesla is likely to react to the fall in wholesale electricity costs, according to Teslamag.
In addition, the German superchargers have recently often been emptier than other fast charging stations nearby.
The current energy prices from Tesla for customers and charging current subscriptions are now again below the fees for occasional customers of EnBW, which operates Germany's largest fast-charging network.
The gap will soon widen: the energy company will make its offer significantly more expensive in January.
According to information from the end of last year, Germany has the largest supercharger charging network in Europe with around 1,900 fast charging stations at 144 locations.
They are followed by France (1500+) and Norway (1400+). With the installation of the red and white fast charging station in the USA, there are now 40,000 units worldwide.
The opening of Tesla's proprietary fast-charging network to third-party products, initiated in 2022, is planned worldwide and for the entire network.