BMW confirms the arrival of its Level 3 self-driving system
BMW confirms the arrival of its Level 3 self-driving system
Driving aids have become a powerful tool to increase road safety and improve driver comfort. Now, after Mercedes, BMW will become the second manufacturer to offer a Level 3 self-driving system.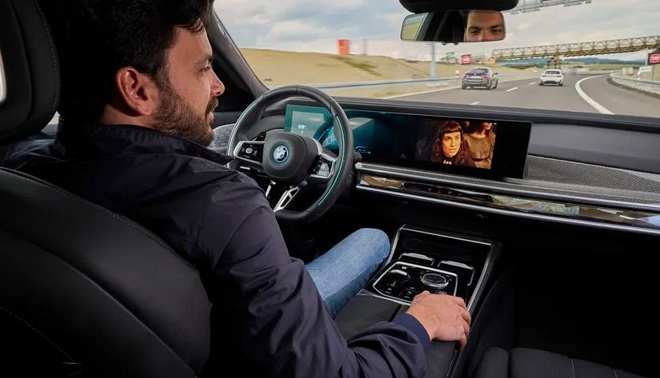 BMW's level 3 driving assistant, Personal Pilot L3, works thanks to a suite consisting of a high-definition live map, "extremely precise GPS" location search, 360-degree sensors, multiple cameras, ultrasonic sensors, radar sensors and a 3D Lidar sensor. It also has a 5G cellular connection as part of the package.
The BMW Personal Pilot L3 function, which costs 6,000 euros, enables drivers on roads with structurally divided carriageways to cease paying attention to the road and take their hands off the wheel at up to 60 km/h.
On the display behind the steering wheel, corresponding icons show the availability of the BMW Personal Pilot L3. It is operated by a button located on the steering wheel. When utilizing this feature, the user has to be ready to take off again whenever the road conditions warrant it or the right section of road becomes available for use with the BMW Personal Pilot L3.
Optical and acoustic signals warn the driver that they must take control again. If the driver does not respond as requested, the vehicle stops in a controlled manner.
The first models to have the system will be the latest generation of the 7 Series (including the i7), which will begin to receive at the end of this year in Germany.
Opinion
An interesting function that improves safety, but is limited to 60 km/h and to be used on stretches of highway with marked lanes, it completely loses its meaning.
Especially when we consider that BMW has a Level 2 system called Highway Assistant, available in all-new BMW 5 Series models and offers a partially automated driving function that meets SAE Level 2; it can also automatically change lanes and move at a maximum speed of 130 km/h. The automobile's direction, speed, and distance from the car in front may all be controlled by an extra feature of lane control and steering assistance.
Source – Bmw
Related Post