Alfa Romeo confirms that in 2027 it will launch a large electric saloon capable of charging in just 18 minutes
Alfa Romeo confirms that in 2027 it will launch a large electric saloon capable of charging in just 18 minutes
Alfa Romeo is reinventing itself. After the launch of the Tonale, its latest model was developed under the orbit of the former FCA group (FIAT-Chrysler).
The Italian firm will focus on electrifying its offer by taking advantage of the vast resources of its new parent company, Stellantis. By 2027, the company will only sell zero-emission vehicles in its main markets.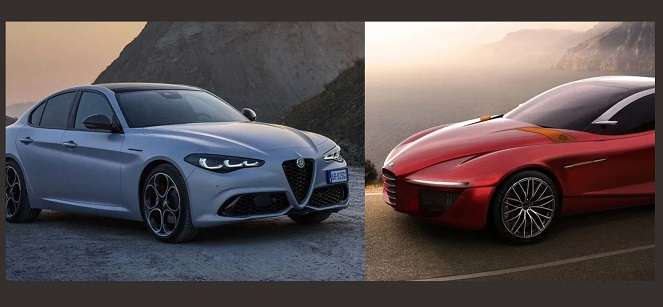 Jean-Philippe Imparato, CEO of Alfa Romeo, confirmed during a recent interview that the brand is working on a new electric flagship that will compete in the E segment.
This car will play a key role in its international expansion, as it will help boost its sales in regions such as the United States.
"We will have to be in the E segment in North America. We are working on it". In 2021, 82% of Alfa Romeo's sales were concentrated in Europe, a percentage that Imparato wants to reduce to 60% by 2030.
For this reason, it is of vital importance that the Biscione firm has products adapted to the tastes of the public US.
Although it had previously hinted that Alfa Romeo's new top-of-the-range would be a crossover or an SUV, Imparato has surprised by dropping that it will not necessarily be so.
Since aerodynamics is important to maximize the range of an electric car, a sedan body may finally be opted for.
Alfa Romeo will offer high-performance electric cars with the Quadrifoglio Verde badge
The manager has confirmed that the design of the vehicle will be decided next year. Beyond the chosen body format, Imparato is clear that the company's electric cars must continue to offer performance and sportiness beyond any doubt, keeping intact the spirit of the brand after abandoning internal combustion engines.
You have also mentioned that the new model will have an 800-volt system, so it will offer charging times of 18 minutes maximum.
The power of its engines will oscillate between 350 and 800 CV depending on the version, while the high-performance Quadrifoglio Verde variants will far exceed 1,000 CV.
It seems obvious then that it will be based on the new STLA Large platform, which will debut next year with the Dodge Charger Daytona.
That architecture is used in vehicles in segments D (family), E (executive), and F (representation) with lengths between 4.70 and 5.5 meters. Its batteries will have a capacity of 101 to 118 kWh and a WLTP maximum range of 800 km.