Tesla's autonomous driving system will allow it to earn $100 billion a year in 2030
Tesla's autonomous driving system will allow it to earn $100 billion a year in 2030
Elon Musk and Tesla have put so much effort into autonomous driving technology. An option that, in its full version, is active in a minority of the cars on the street. However, according to the investment bank Goldman Sachs, this technology will be a trend in the coming years and become a gold mine for the North American brand.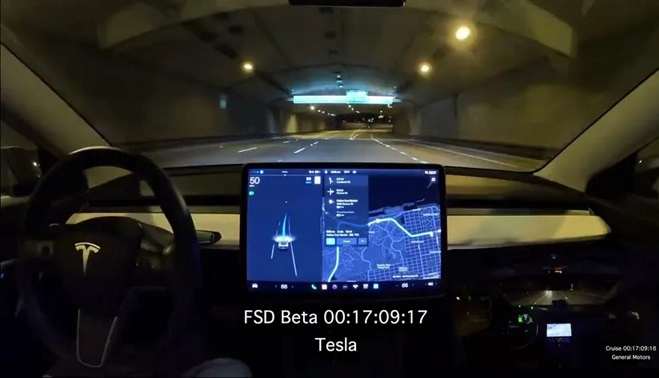 In recent years, we have witnessed how software has become one of the pillars of new cars. Something that has left brands that until now had been left in the hands of third-party companies very affected.
It is not the case of a Tesla that has bet everything from minute one on this section, and where an Autopilot system stands out that has not stopped evolving, mainly in the United States and Canada, where customers can already activate the FSD, or Full Autonomous Driving, option.
In Europe, legislation prevents it from being fully activated, so a "light" version is maintained, which is also cheaper, around 7,500 euros. But in the United States, activating the FSD option costs 12,000 dollars (11,027 euros).
According to the latest report from Goldman Sachs, Tesla's revenue from its FSD fleet could reach up to $100 billion a year until 2030. Analysts highlighted growing investor interest in technologies such as artificial intelligence. It is a section where Tesla has been working, and even already has its own "IA Day" where it can show its progress and as a platform to attract talent.
Goldman Sachs indicates that Tesla has a solid foundation to become a leader in artificial intelligence technologies. In a note to their clients, they wrote that their confidence comes from the company's extensive resources and exceptional engineering talent in chip design, software, hardware and data science.
The report also highlights that Tesla's leadership in artificial intelligence will help the company expand its capabilities in the FSD system, particularly for its fleet. Elon Musk noted that the manufacturer will receive significant income from FSD technology in the future, so Tesla seeks to increase the number of its cars on the roads.
Goldman Sachs anticipates that Tesla will gain more traction in other segments before adding value to FSD licenses or providing its own AI (Dojo) as a service.
In contrast to what we assume is present $1 billion to $3 billion annually, Goldman Sachs states, "We believe that, in a positive scenario, FSD could account for between $50 billion and $100 billion per year in revenue from Tesla's fleet by 2030."
Source- Investing
Release Date