Elon Musk reveals Tesla takes its first step in motorsport racing
Elon Musk reveals Tesla takes its first step in motorsport racing
Formula One is the world's biggest and most prestigious vehicle racing series. Its cars are specially engineered and extremely fast, and it runs on gasoline.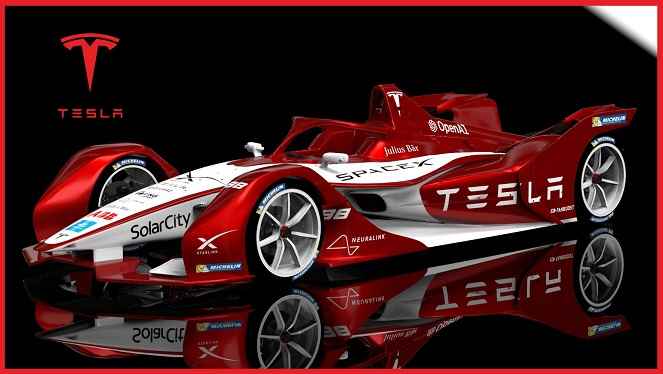 Have you heard about Formula One racing electric cars? 
A team from Texas A and M University has received sponsorship from Tesla as part of a racing project which has thrilled Tesla enthusiasts.
So why does Tesla enter this brand-new industry?
That way you don't miss out on any of our exciting articles in the future.
Formula SAE
Formula SAE is a racing series held by the Society of Automotive Engineers, typically competed in by college teams that put together a single seeder race car under strict engineering limitations.
With the racing series new electric variation, tesla is getting involved in sponsoring a team from Texas A and M University.
Our team's excited to announce a newly established partnership with Tesla for the 2023 competition season.
How did Tesla sponsor a team from Texas A and M University?
Tesla specifically will be supplying the team with ten-kilowatt hours of battery sales. However, much like the rest of the car, the battery pack will have to be custom-made.
Over the last decade, electric vehicles have been widespread. With teams of student engineers entering contests, it provides them with real experience building electric vehicles in a competitive setting.
The sponsorship aims to encourage more students to compete with electric cars and help Tesla identify college engineers for potential job recruitment.
Tesla will offer up to 1000 high-performance 8650 battery sales. The team can also apply for an 80% discount on pre-built modules and other vehicle hardware, with individual orders capped at about $23,000.
Besides, the team will also have the opportunity to review their car designs with the company's electric powertrain engineers.
The Texas An M team is one of the countless teams from around the world competing in SAE's newest racing series, exemplifying the fantastic engineering we see in electric vehicles and the new passion that's begun to surround them.
That will be the premise for an international, more robust, widespread electric vehicle development. There are many luxurious cars in motorsports.
Some in the commercial automobile industry even join motorsports to make a more prominent name for themselves.
Ford did it, Porsche did it, and even Audi did it and won LeMans for many years. Most people think that Tesla should be a good candidate in form of the racing. And will it happen? Well, probably not.
At least that's what Elon Musk says, believing that production and scalability are more important. They certainly are for the global EV scene.
While professional motorsports it's just a trivial part of what Tesla does. While the company builds and creates some of the fastest and highest-performing cars on Earth, it has no intentions of bringing them to a track or becoming a car company dedicated to winning shiny trophies.
Features
Tesla attempted it with its Model S Plaid, a car with a 1020 unique marathon acceleration feature.
Tesla tested it on a snakey twelve-nine mile Nordsleef Lap, it did the race in 7 minutes and 35 seconds.
That's a massive win for an electric vehicle, a new lap record. It has broken multiple forms, including the one at Near Bergering in Germany and the Laguna Sica Raceway in California.
It already has the handling speed and downforce to take on challenging tracks that are windy and difficult to maneuver.
It can jump from zero to 61 in 9 seconds. The Roadster will have a 200-kilowatt hour capacity and an electric range of one 0 powertrain's already powerful enough to compete in some racing circuits.
It would just take some minor refinement to make it a race car. Tesla also has another race car in the works for 2023 the Tesla Roadster.
Suppose Tesla was to refine it slightly and build a new, more reliable chassis that would benefit a racing scenario.
In that case, there's no reason that the next-gen Roadster wouldn't be highly competitive in some racing series.
That is gain a significant advantage in its structure.
It's irrelevant whether the company will race some of its cars or not, but it would be ready today if it chose to.
Tesla has many reasons not to bother racing on a race car track. Tesla is recognized as the fastest, most superior power in the EV industry, and it doesn't need the marketing that car racing brings. 
Tesla's net worth is $695,000,000,000 with a market cap of 649.5 billion, while competitors have less. 
Tesla doesn't have to show it's bona fide or competitive. It already is. Its cars don't need the bragging rights that come with winning a car race in a new Burgering, F One, Le Mons, or any other racetrack every day, Tesla is trying to improve range, performance, and battery tech, making it the lead in the EB sector.
However, many other car companies use a different strategy to keep electric cars on track.
BMW and Audi are examples. Years ago, when the Formula E series became real, these two companies were among the first to build a SingleSeed all-electric powertrain that was highly similar to the blazing-fast F One circuit.
Instead of developing mass-market vehicles that would benefit the company in a multitude of ways, the automakers chose to work in reverse.
German car companies did not focus on building a reliable EV software infrastructure or production facilities to manufacture them.
They went to their routes and focused on a few fast cars that would compete at some of the most challenging circuits in the world.
While it would be exciting to have Tesla in motorsports, it would be great if it doesn't happen now.
Tesla is still leading the EB industry, still rated in China. Although it faces competition sometimes.
All Tesla cars are preordered even before the launch date. Going into race cars.
With the expected incredible speed for many hours. Recently Tesla is not ready for high expectations. But Tesla can do fantastic building sports cars without competing with them.
Tesla has joined and sponsored a racing team for the first time. So what do you think about it? Should Tesla enter the racing car market? please put your comments section below.
Related Post