Volkswagen increases its investments in electrification and digitization to ($ 129,940000) 122000 million euros
Volkswagen increases its investments in electrification and digitization to ($ 129,940000) 122000 million euros
Volkswagen, a car company, has said that it will spend a lot of money, about 122 billion euros, over the next few years on making electric cars and using more digital technology. They will spend less money on making cars that use gasoline and diesel fuel starting from 2025. because they want to help reduce air pollution and make more environmentally friendly cars.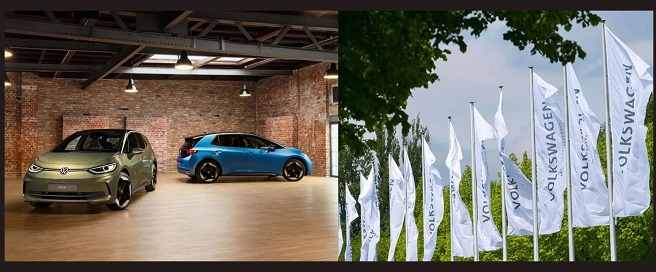 They also want to sell more cars in North America, which is a big market for cars and where they think they can grow more than in other places like China and Europe.
The CEO of Volkswagen, Oliver Blume, said during a press conference that the company has set specific and challenging targets for itself and has made changes to its operations to help achieve them. In 2022, 7% of the cars they sold were electric, which was a new record for the company.
That is a big achievement, and they plan to sell even more electric cars this year. As Volkswagen releases new models of electric cars, they hope that more and more people will want to buy them.
The company plans with ten points to help them achieve its goals. They have been making progress on this plan by doing several things, including creating new products for their brands (like new car models), improving their technology platforms (like the software that runs their cars), and changing their software development plan to make it more effective. These steps are all part of their strategy to be more successful.
The company has a budget for the next five years, and they have decided to spend most of it (more than two-thirds, which is a lot) on making electric cars and improving its software. That is a big increase compared to the previous budget plan, where they spent only 56% on these things.
One of the main differences is that they will be spending more money on batteries, which are an important part of electric cars, and the materials needed to make them. They are also building a new factory in South Carolina for a brand called Scout.
All of these changes mean that the company will be spending more money overall (by 13%), but they believe that it is worth it to help them achieve their goals of making better cars and being more environmentally friendly.
Volkswagen resources for the manufacture of batteries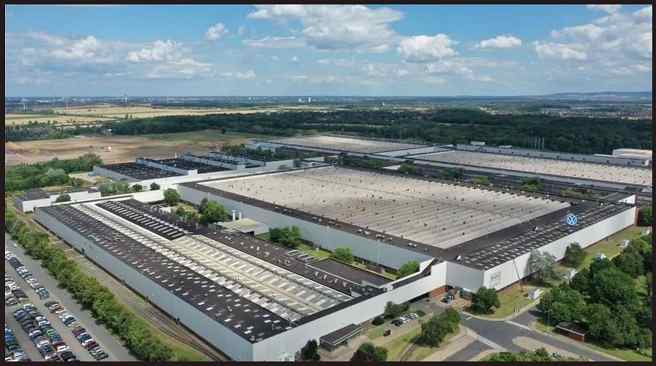 Volkswagen is a car company that sells huge electric cars in Europe. They have said that they will spend 15 billion euros to build new factories that make batteries. That is because batteries are important for electric cars and meet the demand for cars.
The company has also said that by 2025, they plan for 20% of all their cars sold around the world to be electric. And by 2030, they hope that number will go up to 50%. That means they are committed to making more environmentally friendly cars and reducing pollution.
They have reported their financial results, which show that they made a net profit (which is the money they make after paying all their expenses) of almost 15 billion euros. That is about the same amount of profit they made the previous year.
Even though they sold fewer cars in 2022 (7% less than the year before), they still made more money overall. Because they were able to sell their cars for more money than before, and they were able to save money on some of their expenses.
Their operating profit (which is the money they make before paying some of their expenses) went up by almost 15%, which is a lot. And their operating margin (which is a measure of how much money they make compared to their expenses) also increased slightly, which is good news for the company.
Arno Antlitz, who is one of the leaders of Volkswagen, said that the company did very well in 2022, even though it was a difficult year for many companies because of the pandemic. They sell over half a million battery electric cars, which is a lot.
He also said that the company made more money overall and their operating profit went up which shows their strong business model. But even though they did well in 2022, he expects 2023 will be another difficult year because of the economic situation around the world.
Although 2023 may be another difficult year for Volkswagen due to the global economic situation, the company remains confident because they have strong brands with many attractive products that people want to buy. They have an order book of around 1.8 million vehicles, which is a lot.
The company is committed to making more electric and digital products, and they have a strong financial foundation that will allow them to continue investing in these areas even during challenging times. They want to continue generating solid returns for their investors in 2023 and beyond.
Related Post