2025 Chevy Silverado specs, price, and Release Date
2025 Chevy Silverado specs, price, and Release Date
The Chevy Silverado 1500 has been with us for decades, and this model is still one of the most popular pickup choices in the US market, along with the F-150 and Ram 1500.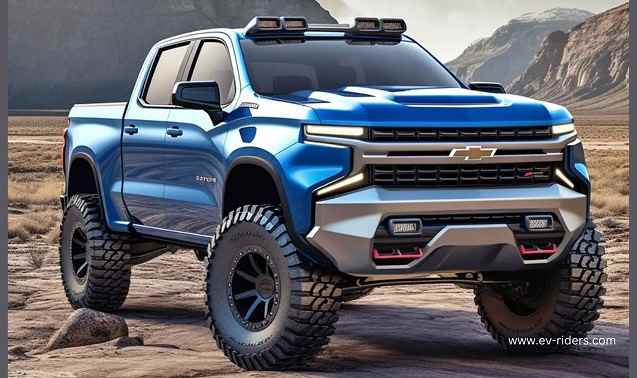 Chevy knows how to build trucks and refine their lineup with the newest and coolest features, and the current generation of the Silverado is no exception to that rule, there will be some big changes for the 2024 model year of the Silverado.
Stay with us if you want to find out how the all-new Chevy Silverado 2025.
2025 Chevy Silverado Engine and Powertrain options
The area of change for the 2025 Chevy Silverado will be the 2.7-liter engine, this new engine was introduced as the highlight of this existing generation, and the 2.7-liter is the same engine used in the all-new Chevy Colorado, and considering that it already pushes 310 horsepower and 430 pound-feet of torque.
We can say that it's a small puppy engine able to push the Silverado with ease, this 2.7 liter is already available in the 2023-24 model.
What's new about 2025 Chevy Silverado?
This engine will be part of the renaming scheme that Chevy is planning to make, this 2.7-liter engine's high output version will be named turbo Max in the same fashion that Ford uses for their EcoBoost engines in the F-150.
And what's also new about this engine is that it'll have a Max Towing ability of 9500 pounds which for a small inline-4 engine is a pretty healthy number.
This engine is refined by Chevy and make even more power in the future, this will be good because you'll get similar fuel economy and even better performance than the 3-liter Duramax another big novelty will be the introduction of the 2.7 liter inline-4 and the 3-liter Duramax for the new ZR2 trim level.
That is great news considering that a lot of people want to get a smaller displacement engine with a ZR2 trim, and other engines like the 5.3 liters and 6.2 liters stay for the 2024 model year for people who use their trucks for heavy-duty use, we strongly recommend one of these engines.
Because there's no replacement for displacement when it comes to Towing in terms of transmissions, we could expect things to change, but nothing too significant.
We strongly hope that the 2.7 liters will get a better transmission and have the 10-speed automatic, which is offered with a bigger engine, this will improve its fuel economy and overall smoothness.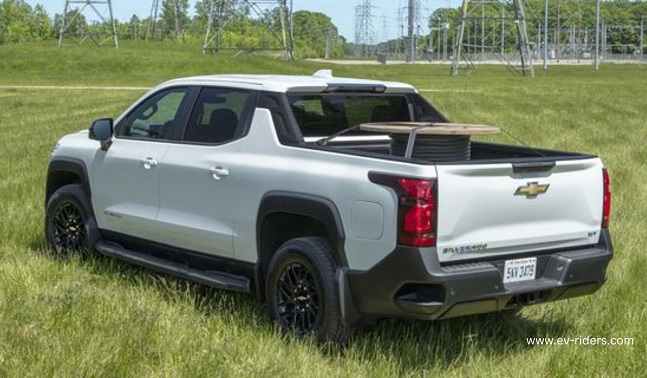 2025 Chevy Silverado Towing capacity in the payload
Another area where we can see changes in 2024 is the towing capability and payload, the Silverado 1500 is a capable towing machine, and the 2.7-liter turbo Max.
Currently can tow up to 7900 pounds, but for the 2024 model year, these numbers are climbing up to 9500 pounds.
This model is towed in the same fashion as the 3-liter Duramax engine, so we can see that Chevy wants to replace the 3-liter Duramax engine and allow the customers to run a gas-powered engine that pollutes less and delivers even better Towing performance than the 3-liter Duramax.
That is why we could expect the all-new generation introduced in 2025, the 3-liter Duramax 2.7 liters with a hybrid setup will be one of the Novelties in the coming years, the payload capacity of the 2.7 liters is also surprisingly good, and trucks with this engine can carry a payload of 2280 pounds compared to the 1878 pounds of the 3 liter Duramax.
Other engines keep the same Towing and payload performance with a 5.3 liter being able to tow up to 11500 pounds and the 6.2 liter being able to tow up to 13300 pounds.
If you need a better towing machine, you need the Silverado HD, which is a different Beast compared to the regular Silverado 1500.
2025 Chevy Silverado Specs
| | |
| --- | --- |
| Brand | Chevrolet |
| Model year | 2025 |
| Body Type | Pickup truck |
| Door | 4 – door |
| Seating Capacity | 5 seats |
| Engine | 2.7 liter inline-4 |
| Power | 310 Hp |
| Torque | 430 Lb-ft |
| Drivetrain | AWD |
| Towing Capasity | 9500 Lbs |
| Top Speed | 132 Mph |
2025 Chevy Silverado Fuel economy
Fuel economy is also one of the highlights of this model, especially when we're talking about the small 2.7-liter engine, and the 2.7-liter turbo can get 18 MPG in the city 21 MPG on the highway, and 18 MPG combined.
These are healthy numbers for a full-size pickup truck like the Chevy Silverado, but for 2024, we could expect more with further refinements of the engine and transmission.
We could expect this number to slightly improve, and the numbers to be bumped for a few MPG, especially on the highway, or numbers rise to 24 MPG, especially if we get the 10-speed automatic with this engine.
2025 Chevy Silverado Features
Infotainment system
Apple CarPlay and Android Auto
Bluetooth connectivity
Wi-Fi Hotspot
USB and auxiliary port
Wireless charging
voice-recognition
Navigation system
Apple CarPlay and Android Auto
Premium sound system
2025 Chevy Silverado New trims and Price
Other big Novelties for the 2025 Chevy Silverado will be in the appearance Department, the 2025 truck will keep the same trim levels which include the work truck custom LT Trail Boss first LTZ High Country and ZR2 of all these trims.
Because this LT trim level comes at a good price and is one of the best deals out of their price, performance, but what could we expect for the 2024 model year for this new model year
We honestly think that the Silverado is one of the best-looking trucks when it comes to Black, This blackout package appearance will be available in the custom Trail Boss Rst and also LT Trail Boss models, in addition, a midnight Edition will be available with the High Country.
The 2023-24 Chevy Silverado has a total of 6 trims (work trucks, Custom, LT, LTZ, High Country, ZR2), and the base model price starts at $42,400 and goes up to $80,000.
We expect the 2025 Chevy Silverado to have the same trims as the 2023 and 2024 years and the price to go up in the 2025 Chevy Silverado model.
| Trims | Price Range |
| --- | --- |
| Work Truck | $42,400 |
| Custom | $47,200 |
| LT | $47,800 |
| LTZ | $60,000 |
| High Country | $71,400 |
| ZR2 | $80,000 |
2025 Chevy Silverado Color Options
There are expected new metallic colors to be introduced, these two colors include Lakeshore blue and slate gray, in our opinion, looks pretty good on this truck and makes it stand out from the crowd of boring gray colors that are present.
Nowadays, this color is one of the best color options, and you can get it with the 2025 Silverado active dual exhaust.
Active dual exhaust
Another big novelty of the 2025 Chevy Silverado 1500 is the inclusion of an active dual exhaust, so what is active dual exhaust, this means that the Silverado will come with a feature that'll allow you to press a single button to make the exhaust louder or quieter.
Basically, inside the exhaust, some actuators open and close the valve depending on which setting you want to choose, so if you want to go into quiet mode.
That will allow you to choose the setting and avoid waking up your neighbors while you do a cold start in the morning a pretty nifty feature.
We must admit what's interesting to know is that feature will be available for the 6.2-liter engine only the most powerful models will get this feature.
That is one of the downsides, but if you're after the 6.2-liter engine, this feature will make you happy with the new standard features.
2025 Chevy Silverado Interior Features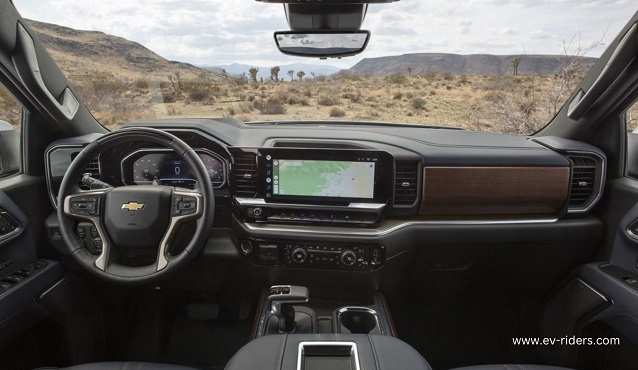 Another area of improvement of the 2025 Silverado is the interior and features.
This new model will bring some of the features that were available as an option, in other words, you'll not have to pay extra to have them, the biggest novelty is that adaptive cruise control is standard in the High Country, and for 2025 we can say that this feature is a must you want to have adaptive cruise control.
If you drive on the highway, another safety feature that'll come as standard is the OnStar integration.
In addition, there will also be a rear seat belt indicator, the work truck trim will also get a safety package with front and rear park assist, and last but not least, you'll also get Apple car play and Android Auto on every trim level.
Even the most basic work truck trim, not everybody wants to use the standard infotainment system, and one of the best in the market having both Android Auto and Apple car play will give you the chance to have more options and make sure that you run the setup that you're most comfortable using.
2025 Chevy Silverado Release Date
The production for the 2025 model year is expected to start in the third or possibly in the fourth quarter of 2024. According to experts, the 2025 Chevy Silverado launch in 1st or 2nd quarter of 2025. For More update you can visit Chevy Official Page.
2025 Chevy Silverado Safety Features
Forward collision warning
Automatic emergency braking
Lane departure warning
Blind-spot monitoring
Rear cross-traffic alert
Adaptive cruise control
Surround-view camera system
Parking sensor
Stability and traction control
Airbags and Curtain Airbags
High-strength frame and structure
Conclusion
The Silverado yet comfortable interior and spacious pickup truck make it a joy to drive daily, the Timeless appeal of this masterpiece has kept audiences enthralled for decades, and we do not doubt that you will feel the same way.
Thanks so much for reading till the end, if you like this article and please comment and Bookmarked www.ev.riders.com for the latest car update.
Related Post